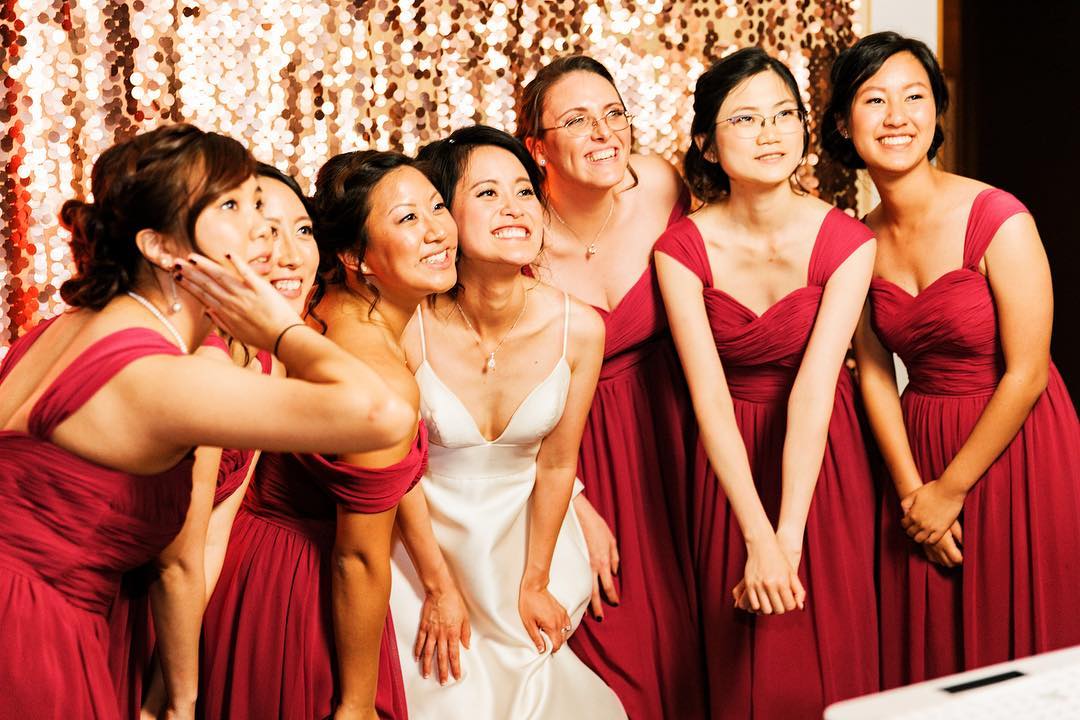 Open Air Booth
Our "open air" photo booth concept allows for more people to be in each photo. This not only amplifies the fun, but also keeps the lines moving, servicing more people quickly.
Social Sharing
Our photo booths allow for uploading photos to popular Social Media platforms or emailing them directly to guests' inboxes. If you want a lower-cost photo both option, we can remove physical prints and go Social Share only.
Scrapbook Keepsake
One popular option is "Srapbooking." With the Scrapbook option, double prints are created so guests get a copy as a keepsake and the other is placed in a book for the guests of honor to take some as a keepsake as well. Colored markers are provided so guests can make notes and doodles in the scrapbook. Scrapbook or not, the client always receives a digital copy of all photos!
Amazing Props
What is more fun than accessorizing with hats, masks, signs and more? Our props offerings are unmatched. We are constantly adding new props to our collection. We offer props geared specifically to themes and types of events as well as general collections for all occasions.